Life360 - Family Locator, GPS Tracker
19.6.0
Family Locator – Keep Tabs on the Location of Your Loved Ones
Do you always worry about the safety of your family members when they are away from home? Do you want to find out their location and see if they are safe or not? If yes, then you will find this family locator to your liking. Life360 – Family Locator, GPS Tracker is a useful app that helps you in locating the whereabouts of your loved ones without having to send nagging texts to them. It allows you to see the exact location of your family members when they are at work or have gone to the gym. You can see where they are at a particular time and find out when they can be home. With its in-app messaging feature, you can also chat with family members in this app and set up family plans.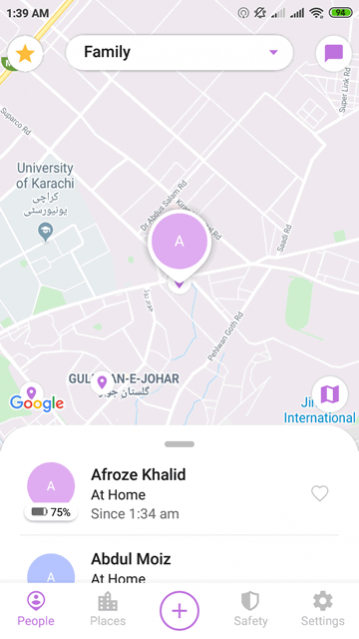 Life360 – Family Locator, GPS Tracker has an intuitive user interface and a user-friendly design and layout. The combination of these features makes using this family locator and easier proposition for anyone. However, before using the various feature of this app, you will need to register your phone number and create an account. You will be asked to enter your phone number, an email ID, and your name for account creation. A photo of you is also required to complete this process but you can skip it if you don't like giving away your photo. This phone will be used to let other family members see you on the map. But, it is not necessary. After setting up the account, you can create a circle and begin adding family members to it.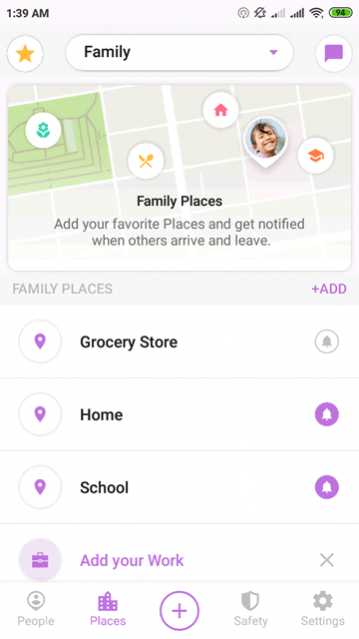 This family locator lets you invite family members to your circle by providing you a unique code. You can share this code with the members of your family via any messaging app. Once the other family members have made their accounts on the app and have joined your circle, you will be able to view their location on your personal map. This map will not only show you where each member is currently present but will also show you the battery power remaining in their phones. If the family member is not home yet, you can see how soon they will be reaching home. This ETA (Estimated Time of Arrival) feature can eliminate the need for sending nagging 'Where are you' texts.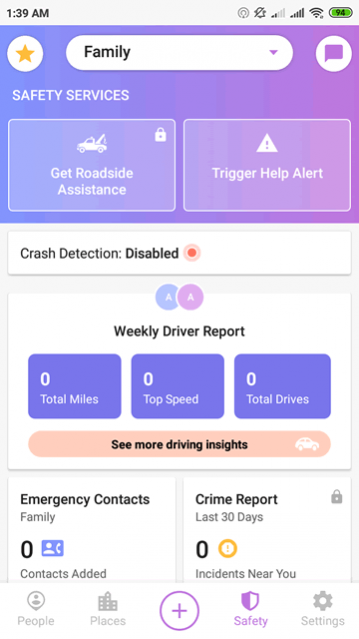 Life360 – Family Locator, GPS Tracker lets you add places that you and your family visit regularly. Doing this will enable the smart notifications feature. This smart notifications feature will send a notification to you whenever a family member arrives or leaves a place that you have added. The places that you can add range from home, gym, school, favorite restaurant, and grocery store. This family locator lets you message other members of your circle from within the app. You can use these feature to make plans with your loved ones. Life360 also enables you to share your real-time location with members of your circle. You can do this by clicking the check-in option from the menu that appears after tapping the '+' icon located at the base of the home screen.
Features:
Intuitive user interface
User-friendly design and layout
Create circles for your family and friends
Invite family members to your circle with a unique code
Watch your family member's location on a map
Get an idea of their ETA (Estimated Time of Arrival)
View the battery power of their phone
Add places like home, work, and grocery store
Chat with circle members within the app
Conclusion:
Life360 – Family Locator, GPS Tracker is an app that is ideal for people who worry about their family members all the time until they reach home. It offers them the chance to view the exact location of all their family members on a map and know about their estimated time of arrival. It is an excellent family locator and a must-have for all members of the family.
---
Add a review
Tell us your experience with
Life360 - Family Locator, GPS Tracker
19.6.0
RELATED PROGRAMS
Our Recommendations
---
---
---
---